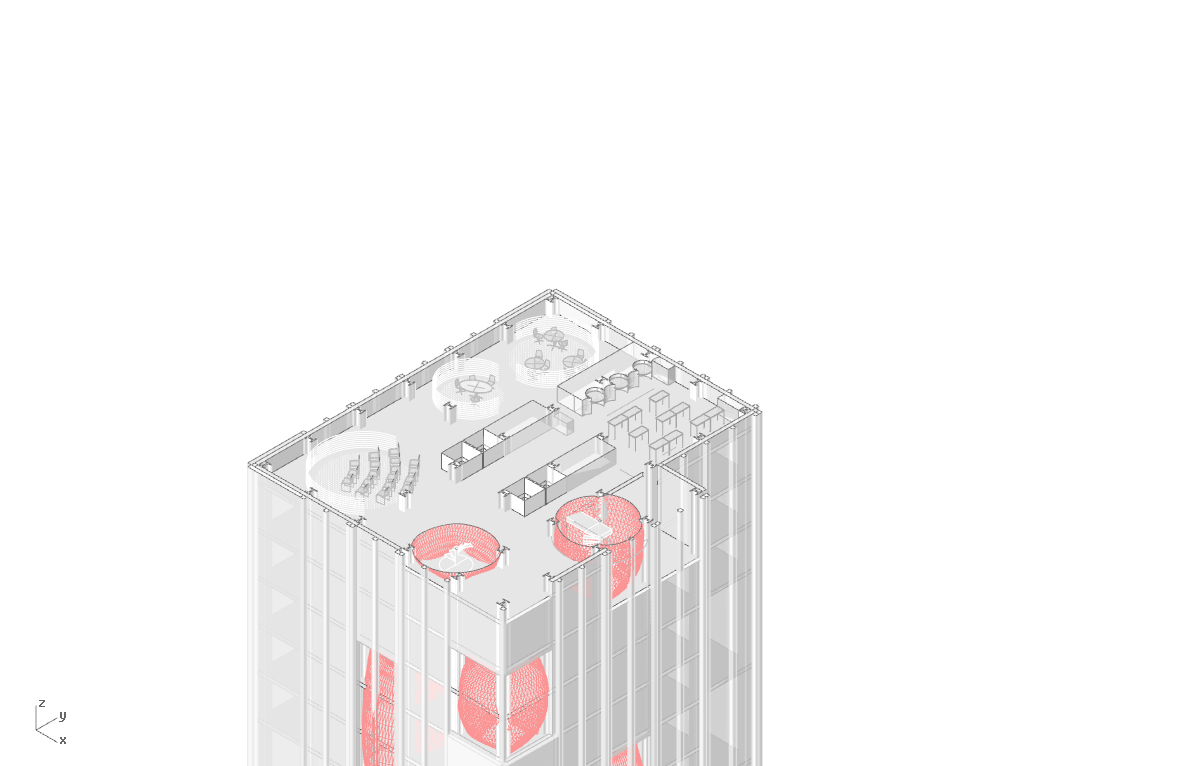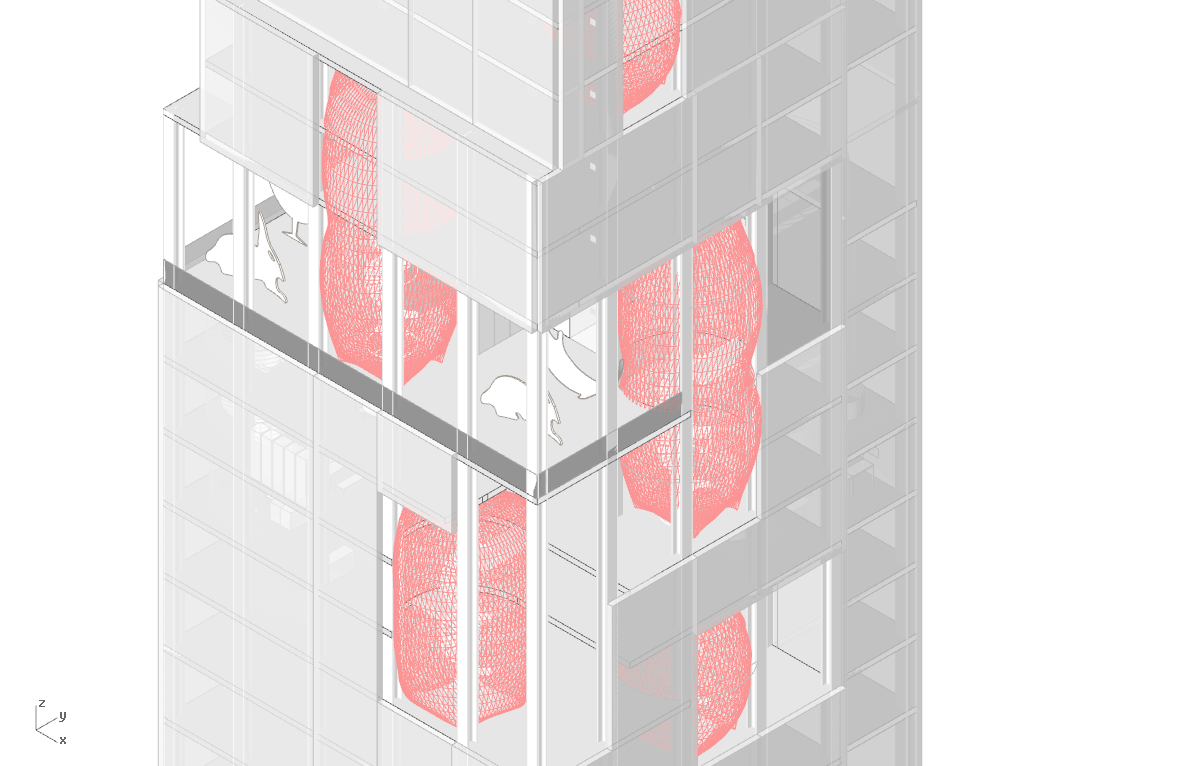 This studio sought catalytic opportunities, confluences and anomalies to leverage new architectural possibilities. The first four weeks of the studio explored techniques of data mining, visualization, and spatialization through parametric modeling. With specially developed software for the project, we sifted through social media feeds and other relevant resources to study the temporal and spatial dimensions of the social and economic inequalities embedded within Detroit's infrastructures and networks. These studies were further honed through a studio visit to Detroit to conduct site research and meet with activists, developers, planners and architects revisioning Detroit's future.
This project explores the architectural implications of an economy and credit system based on resilience, and how a new typology of distributed ownership and finance could emerge. Through the adaptation of the David Stott Building, a vacant 1930's office tower in downtown Detroit, proximity, connectivity, and flexibility are tested as the architectural approaches to building strong social networks. An integration of public, residential, and work spaces, a modification of the original radiant heat system connecting to a district steam infrastructure, and a new network of membranes that act as lungs for the building are used to reimagine work, energy, and ownership in the 22nd century.
Professors Mabel Wilson, Zachary Colbert, and Carson Smuts. Columbia GSAPP 2016.